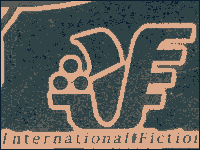 I, MEDUSA (redemption the hard way)
a musical exploration of vanity and delusion

Suffering gladly are a nation of Goodies and Baddies both foolishly human and impenetrably immortal.

The mounting of International Fiction's "I, Medusa" is a sorted seduction.

Come and be sacrificed upon an altar prepared by Ford Wright and Nick Demopoulos.

This production was absolutely phantasmagoric: a revisionist myth in the making. Anointed with alluringly literary folklore, tall tales, big laughs, haunting lyrics, melodic, melancholic hobo-jazz, and operatic spasms, a syndrome of wickedness, heroism, victory and defeat, a comedy of error after error after error, a sexually explicit epic dressed in found flowers, tattered tunics, and hand-me-down pleather.

Performances by some of Downtown's most spectacular entertainers.

Are you worthy?

Click on the thumbnails to the left to view snapshots from previous performances

Also download these MP3's from the International Fiction production of 'Rhymes with Adventure' to collect and trade with your friends: Ford Wright is a former member of the Doorika theater group.