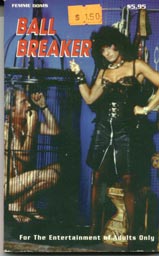 previous
next
"Tiki Anderson was no ordinary lady. Her energy and vim shone through like a set of thighs through a slip-less skirt, and spirited? She could blast the sand off the beach. The phones rang constantly, and Tiki answered each call with the same take-charge voice.
'Friends Forever, how can I help?'
'Um, I want to subscribe to your magazine, um, can you tell me how much it is?,"