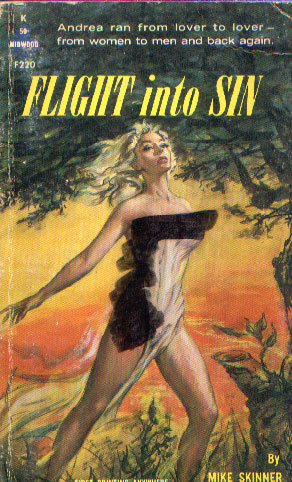 "This is the story of Andrea, who searched for the satisfactions of her particular kind of love- only to find emptiness and perversion at every turn. Her fragile beauty and soft heart made her fair prey for the twisted men and women who could stir ripples in the deep, erotic pool within her- making her an all-consuming whirlpool of desire.
Andrea was a strange girl on a strange quest--
SHE WAS AMONG THE DAMNED"