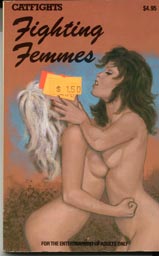 previous
next
"But the outside world might not be so 'understanding', might as well see the pair of them as some kind of ongoing dirty joke, to be envied secretly, ridiculed publicly, even if, deep down, they too experience a twinge of envy, truthy to tell.
'Oooh, you're good!'
And he actually stops long enough to say, 'Thanks!'
Because it has been a long time since anybody complimented him for anything other than that which everybody who knows about it compliments him.
And he redoubles his efforts, making a meal of her ass."